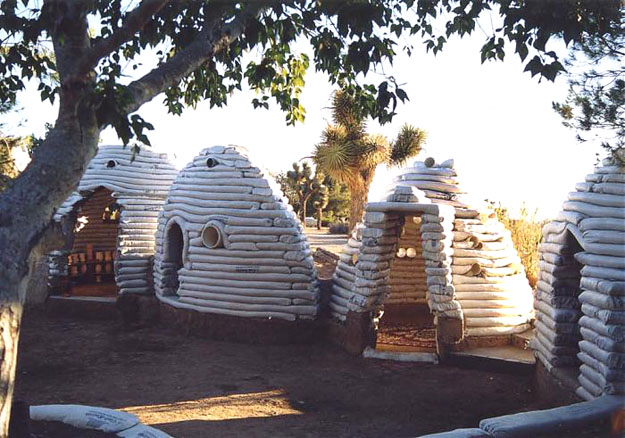 Recently, a company in South Africa won a humanitarian award for their improved earthbag construction method. The company reports that an energy efficient moderate-sized, multi-level home can be built for $6900. Two other construction methods that have gained some notarity world-wide is adobee and strawbale construction. All three construction methods are considered sustainable construction methods but each has its problems. Doesn't everything? For this weeks blog:
1. What is green building?
2. Breifly describe why each of these 3 construction methods are energy efficient?
3. For each construction method describe one problem associated with its construction?
4. Suggest one possible method for alleviating each of these problems.
5. Choose one of the construction methods above and explain why it would be sustainalbe for a particular culture, and then choose one construction method and explain why it would not be sustainable for that culture.
Resources: